Glassware
Choosing the correct glassware for your event can be largely dependent on the decor and theme that you're following. We have over 20 types glasses for you to choose from, so you can find the one that fits your style!
Crockery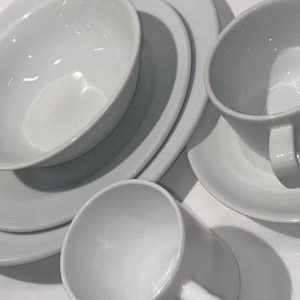 We have two completely different styles of crockery available for your event. As with the glassware the choice you make will be determined by the theme and decor that you have in mind.
Cutlery
With so many options when it comes to cutlery, its important that you have the right utensil for the right job. Whether it's cake, dinner, or seafood we have it all!
Equipment
Being able to feed all of your guests in a timely manner is a top priority. We have a large range of cooking equipment and heating solutions available so that you can do just that!
Click the button below to head over to view our full lineup of catering equipment!